Kayton Travel
Your Journey. Your Memories.
Delivers dream experiences
Kayton Travel delivers dream experiences. To inspire people to travel around the world. Every travel experience is unique and different; it is a journey. Each journey has its own stories.
We put emphasis on knowing our clients first before each trip is made. We listen our clients, have open communication and share ideas. Each trip is built with a goal in mind, to create stories and memories.
We help you with your journey, we build friendship, you gain the experience, you create the memories.
What we do
Providing great service is THE MOST important part of what we do. Happy clients mean we have done our job right at Kayton Travel.
Kayton Travel provides travel services, including but not limited to:
Flight or Air Tickets;
River and Ocean cruises;
Shore Excursions;
Luxury Retreats and VIP Packages;
All-inclusive Vacation Packages (Sun and Beach Destinations);
Rail Vacations;
Hotel and Lodging accommodations;
Land Tours (Adventure, Exotic, Family);
Event tickets (Sports, Concerts, Arts and Cultural);
Ground Transport services including Car Rentals;
Group Travel (Destination Wedding, Family Reunion, Honeymoon, Corporate Travels, Sports Team, etc.);
Custom Trip Planning;
Travel insurance.
Why Travel Insurance?
Travel insurance is a great way to protect your trip investment. You hope that everything will run smoothly on your vacation, but mishaps or accidents do happen. It provides financial protection for unexpected events that can impact your trip. It is designed to protect you financially from lost baggage to expensive medical bills.
Travel insurance may seem like another expense but do ask yourselves these 'What-if' questions:
You need to cancel your trip for any reasons (if you or someone gets sick);
You missed your connection;
Your flight got cancelled;
A hurricane damages your destination;
Your baggage is delayed or lost or damaged;
Your passport and wallet got lost or stolen;
You or your loved ones need emergency treatment during your trip
Find out more info and quote about Travel Insurance:
Canadian Residents and Visitors to Canada
US Citizens and US Residents
Why Use Kayton Travel Specialist?
I love to travel just like you!
I love designing your trip; because I genuinely have a passion for travel ourselves.
Entrust in my expertise.
I listen to what is important to you and help you to get the best experiences. I have access to the travel industry preferred rates and most-up-to date information from our travel partners.
Personalized service and save you Time.
Save your Saturday researching the best way to get from Paris to Barcelona. Let me do the work. Have your day off and enjoy yourself while I the fun building your trip. It is a win-win.
I am your ultimate travel advocate. Relax and with a peace of mind.
If you ever get into unforeseen circumstances, don't be stuck at calling a toll free number and be put on hold for hours. I am your first point of contact and I will ensure you have a stress-free trip. I have my travel partner network of contacts. Take advantage!
I get you Perks.
Did I mention I will always try to get you perks, like complimentary advanced seating arrangements, room upgrades, and more?
Happy You Equals Happy Me!
Ready to start tripping? Give me a shout!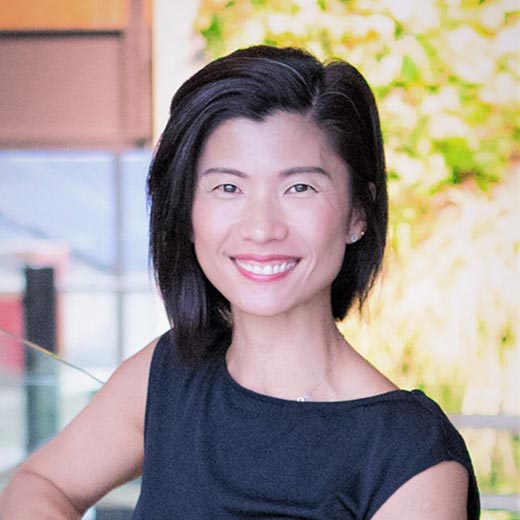 Wendy Sung
Travel Specialist
I highly recommend Kayton Travel for your travel needs!
When it comes to travel agent, I highly recommend Kayton Travel for your travel needs. Wendy provided an outstanding services for my Las Vegas trip. She delivered all the information (i.e. flight, hotel, transportation, food etc) that I needed to know before travelling and followup afterwards.
Thank you very much Wendy! Keep up with the great work!
– Jessica L.
The perfect trip for us!
Thank you Wendy for arranging the perfect trip for us! My husband and the kids had an amazing time in Mexico!
We'll definately book our vacation with you again!
– Xu Mexico Group
A great help in booking our flights rental
Wendy is resourceful and diligent, and she has been a great help in booking our flights and assisting with our car rental for our recent trip to San Diego, California. Wendy has also kindly assisted us with researching into some of the travel related information we have requested. Thanks again, Wendy!
– YeeHo and Melody
Hong Kong to Edmonton
Wendy listens, communicates effectively, and is very knowledgeable. I was very impressed with the quality, dedication, and professionalism of Wendy in helping my sister with all her special needs. I was also pleasantly surprised by the timely updates which Wendy provided throughout the process. I would not hesitate to refer Kayton Travel to my friends and relatives.
- Ching P.
The over all experience was great!
There were some minor errors during the booking but Wendy managed to resolve it quickly.  We learned from Wendy that we have to use each individual Loyalty Rewards for each traveller to maximize points, not just the person's card who booked it. Thanks for talking to the airline to give us pre-booked seats without having to pay extra.
– Yung D.
Bonus deals and upgrades
We booked with Wendy for my best friends wedding and not only was she amazing but she always kept us up to date with bonus deals and upgrades!! Very professional and attentive as to what we were looking for!! We would greatly greatly recommend Wendy sung and Kayton Travel for anyone's travel ideas!
- Corey K.
Wendy Sung
Owner and Travel Specialist
Live. Laugh. Travel.
I would describe myself as a fun, energetic, and outgoing person.
I have been very fortunate to have travelled to many wonderful and unique places in the world. From yachting in the pacific coast of Vancouver, to lobster feasting in Nova Scotia, Canada, to the entertainment districts like Los Angeles, Orlando in the USA, to petting Kangaroos in Australia, shopping in the city that never sleeps in Hong Kong, to complete relaxation in the Caribbean ocean and much more. Along the way, we headed on a number of road trips, stayed at countless all-inclusive resorts, taken a few cruises, and engaged in guided and self-guided tours.
I love researching and gathering information for travelers. I will assist you on your travel plans, just like I would put together my own. I am passionate about what I do. Your travel plan will be tailored to you, as it is YOUR TRIP!
Besides having a fulfilling travel experience, the most important question I ask is "What is the one thing that you want to achieve at the end of your trip?"
For me, it is seeing my loved ones faces as they experience unique moments during our travel. I want all of us to have an everlasting memory about each trip, to be able to talk and laugh about them for years to come. It's about creating life experiences and memories.
"Travel.
As much as you can.
As far as you can.
As long as you can.
Life's not meant to be lived in one place."
Send me a quick message:
My Trips
Here are highlights from some of the trips I have taken and thought to share with you. Connect with me and I'd love to share travel ideas with you.
Miami, Florida, USA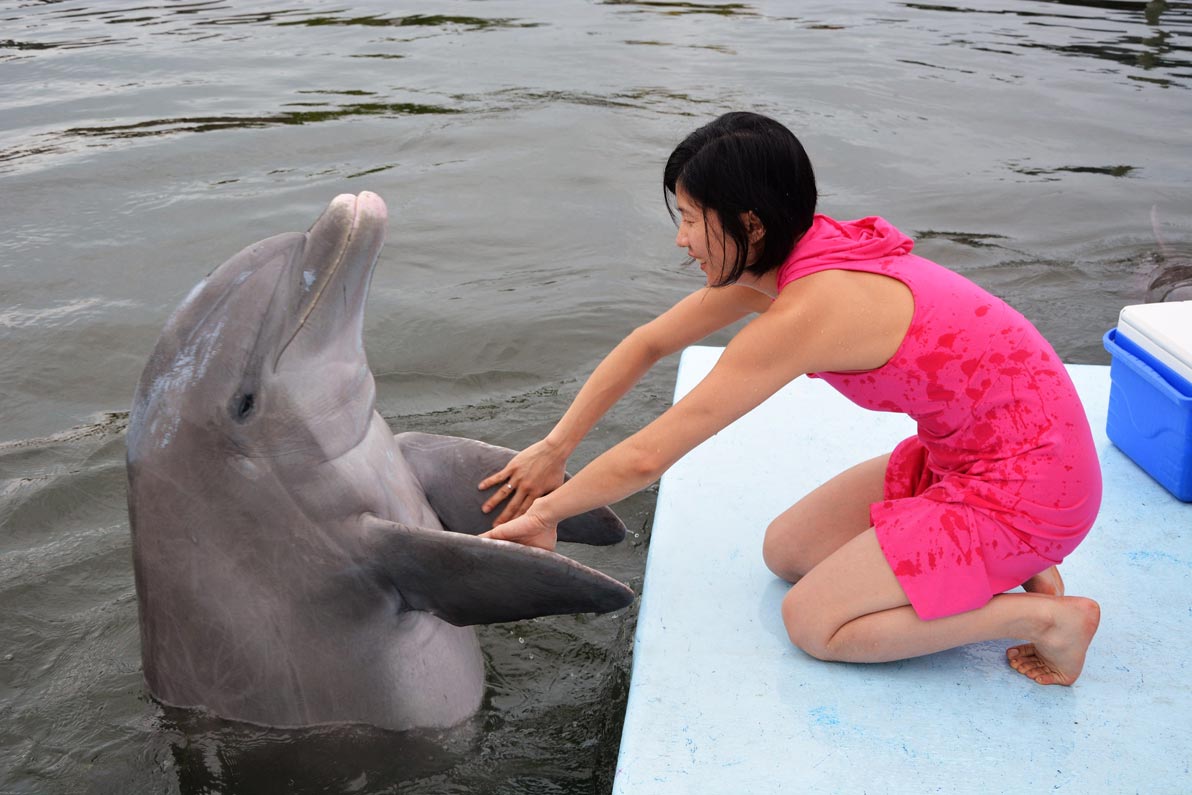 Miami, Florida, USA
Went on a family road trip and one of the places we stopped off was at Sea World. I got to touch a Dolphin named 'Pearl' and couldn't wipe the smiles off my face even after I left. Pearl was very friendly and had very 'smooth' skin.
Alaska, USA
Holguin, Cuba
Canmore, Alberta, Canada
Cape Breton, Nova Scotia, Canada
Visa and Passport
Kayton Travel is pleased to partner with CIBT Visas to help you with all your travel visas and passport needs. CIBT and its subsidiaries VisaCentral and IVPSC, have become the largest and most well-established travel visa and passport company in the world. CIBT visas
---